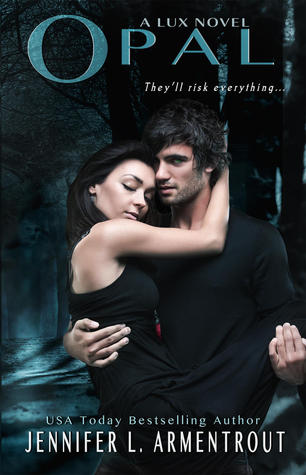 After everything, I'm no longer the same Katy. I'm different… And I'm not sure what that will mean in the end. When each step we take in discovering the truth puts us in the path of the secret organization responsible for torturing and testing hybrids, the more I realize there is no end to what I'm capable of. The death of someone close still lingers, help comes from the most unlikely source, and friends will become the deadliest of enemies, but we won't turn back. Even if the outcome will shatter our worlds forever.
Together we're stronger… and they know it.
WHY ARE MORE PEOPLE NOT READING THIS  SERIES?  I really would like to discuss this book with people but for some reason people are not picking it up.  Trust me read the books, its worth it.  And when you are done comment or tweet me @missmisD to discuss please!  Oh and just a helpful hint, buy the Lux Consequences version so you can read Opal and immediately read Origin, trust me you will thank me for that.  I still can't find the books in the major book chain stores so you might have to get them from Amazon.
First off, poor Dawson, I really felt for him.  I liked that this book was the all about Dawson book, it really focused on his stuff.  It gave me a little break from the Katy and Daemon drama.  Don't get me wrong they are still the main characters but the book was more about Dawson.  And bless him he is a world full of crazy.
And um can we talk about Blake for a minute?  Super creepy right?  Like I would have taken off his manhood had he pulled that stunt he did on Katy on me.  Anyway back to the book.  See I love this series because you loose your self in the story, the real world just floats away and you are right next to Katy and Daemon living the adventure with them.  It is a fast moving but hilarious book and I love that they take the time to do normal teenage things like Prom.  That was cute and a nice break between all the action.  And the ending, this is when you will be glad you bought the Lux Consequences book with Opal and Origin together, talk about a cliff hanger.
Such an awesome book!!!!
5 Bards