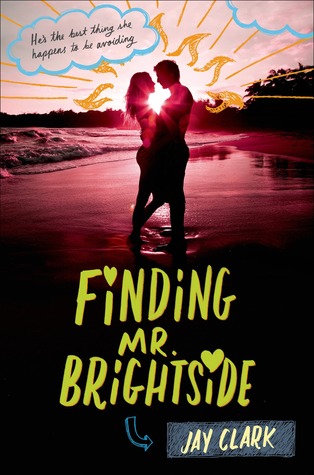 Abram and Juliette know each other. They've lived down the street from each other their whole lives. But they don't really know each other—at least, not until Juliette's mom and Abram's dad have a torrid affair that culminates in a deadly car crash. Sharing the same subdivision is uncomfortable, to say the least. They don't speak.
Fast-forward to the neighborhood pharmacy, a few months later. Abram decides to say hello. Then he decides to invite her to Taco Bell. To her surprise as well as his, she agrees. And the real love story begins.
Release Date: March 24, 2015
And to continue my foray into young adult contemporary literature!  After reading My Heart and Other Black Holes, which is stellar and you should check out my review, it was nice to kind of continue reading a narrative that still included two characters dealing with tough issues.  Granted, neither of these characters were depicted as suicidal, and they were in a different point in their recovery, meaning that both Abram and Juliette were both taking SSRIs or medication to help with their depression/anxiety/etc.
Anyway, I digress too soon.  Clark doesn't waste any time getting into the story, because the meet cute happens within a few pages, and the main characters pretty much explain almost everything from the synopsis within that first chapter.  I wasn't sold at first with how quickly it picked up like that, but I think it really fit with the characters' narrative as I continued reading. Both characters are understandably damaged by the effect that their parents' affair had on their lives, but the story becomes so much more than them finding healing from that tragedy.  Is it mostly a romance? Yes.  Should you be put off by that? NO.
I found Juliette to be much more dislikable than Abram, but I like that she is dislikable.  Why?  Well, you can read this awesome justification for why literature needs more dislikable heroines.  One of the best things from the essay is "These are the "difficult" characters. They demand our love but they won't make it easy." I think that defines Juliette pretty well.
Overall, I think that if you enjoy contemporary young adult romance then this book is for you.  It's fairly short, so you can get it read in one sitting and then continue on your contemporary reading journey!
I also have an interview with Jay Clark that will go up later today, so be sure to check back!
4 Bards!