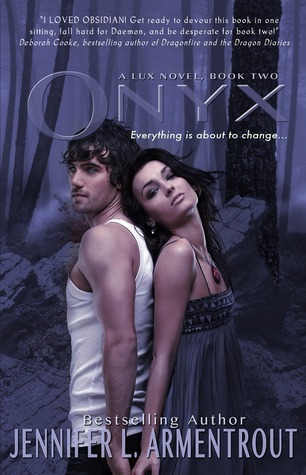 Being connected to Daemon Black sucks…
Thanks to his alien mojo, Daemon's determined to prove what he feels for me is more than a product of our bizarro connection. So I've sworn him off, even though he's running more hot than cold these days. But we've got bigger problems.
Something worse than the Arum has come to town…
The Department of Defense are here. If they ever find out what Daemon can do and that we're linked, I'm a goner. So is he. And there's this new boy in school who's got a secret of his own. He knows what's happened to me and he can help, but to do so, I have to lie to Daemon and stay away from him. Like that's possible. Against all common sense, I'm falling for Daemon. Hard.
But then everything changes…
I've seen someone who shouldn't be alive. And I have to tell Daemon, even though I know he's never going to stop searching until he gets the truth. What happened to his brother? Who betrayed him? And what does the DOD want from them—from me?
No one is who they seem. And not everyone will survive the lies…
So this book picks up right where Obsidian leaves off.   Katy is connected to Daemon (who wouldn't want that) and she is having some issues of the paranormal kind.  Along comes Blake , who I didn't like from the start, to "save" the day by offering to help Katy control her quirks.  He adds some competition for Daemon, by showing interest in Katy and being kind of normal and not all mad, brooding, or mean.  Competition as we find out can be good, especially with a very self assured character like Daemon, it sort of puts him in his place.
This book will keep your heart racing.  Between the story line and the uh hem tension between Katy and Daemon you really can't put it down.  The characters are more developed in this book, as you expect from the second book in a series.  The plot is good, all be it slightly predictable, and moves at a great pace.  I like that there are weeks in between action, it gives the characters a break.  I hate when you read a book filled with so much drama that happens in ONE day.  That sounds exhausting.  I also love that Jennifer L. Armentrout allows each character to have flaws, and to not be great at everything.  It makes the books more relatable.
Have I mentioned that Katy is a YA book blogger?  Armentrout captured our essence perfectly with Katy, the way we get excited to receive packages, or when we can't blog how we feel like something is missing, and books are everywhere in our houses.  LOVE LOVE LOVE.  Now if only a hot "mature" alien with a steady job would move next to me…
Just a fair warning I went to two bookstores to try to find the next books in the series and they didn't have them.  Also as a side note/gripe I went to Books a Million and asked where the YA section was, and the dude working there didn't know what YA was…  If you work in a bookstore at a very big mall you should know what YA is.  Grr.  So if you are looking for the books I found them on Amazon.
5 Bards for all the feels