We here at A Midsummer Night's Read wanted to do something to honor the memory of the talented and wonderful David Bowie, so we decided to gather a few of his great songs and apply them to a few good young adult books!
David Bowie was an avid reader and supported efforts to encourage children to read.  So how better to honor him than with words: his and a few good authors.
The first song that really stuck out, "Heroes," is from the album of the same name released in 1977.
"And we kissed, as though nothing could fall (nothing could fall)
And the shame, was on the other side
Oh we can beat them, for ever and ever
Then we could be Heroes, just for one day"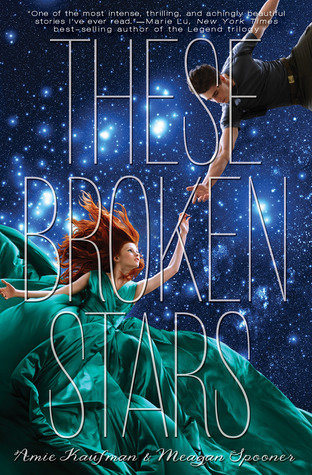 The book that I paired with this song is
These Broken Stars by Amie Kaufman and Meagan Spooner. It tells the story of a figurative princess with all the riches in the world and a former war hero that are having to save themselves and their future.  Plus, they fall in love and really do become heroes for each other and their world.
The second song I chose has a great message and an unforgettable beat, "Golden Years."
"Don't let me hear you say life's taking you nowhere, angel
Come get up my baby
Run for the shadows, run for the shadows
Run for the shadows in these golden years"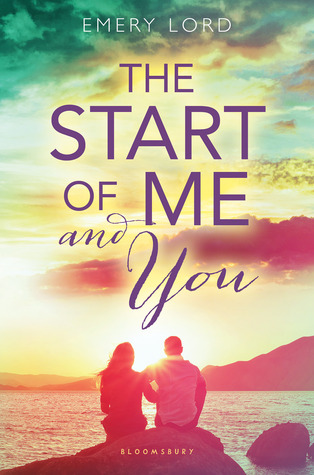 The Start of Me and You by Emery Lord really reminds me of this song.  The friendship between Paige and her best
friends as well as her blossoming relationship with Max really define what was the "Golden Years" of her life.  They will not let her miss out on those years, and really, don't we all need people to help us through that?
The third song I chose is one of his lesser known songs from Space Oddity, called "Letter to Hermoine."
"They say your life is going very well
They say you sparkle like a different girl
But something tells me that you hide
When all the world is warm and tired
You cry a little in the dark
Well so do I"
I imagined this song from the point of view of the male characters in Sarah Dessen's The Moon and More, as they would think upon Emaline and her future without them.  This novel really was about Emaline's journey and her story, but the guys play a big part in her development as a character, so I found this song about longing and missing her to be fitting.
The fourth song I chose, I chose mostly in honor of Prince Magnus from the Falling Kingdoms series, and it is fittingly titled "It Ain't Easy," and it is from the seminal 1972 album, The Rise and Fall of Ziggy Stardust.
"When you climb to the top of the mountain
Look out over the sea
Think about the places perhaps, where a young man could be
Then you jump back down to the rooftops
Look out over the town
Think about all of the strange things circulating 'round"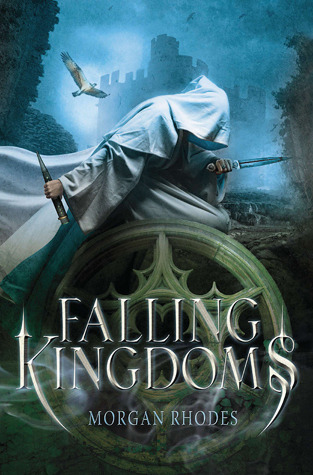 Like I mentioned, I hear this song and I think of Magnus and his struggle to find his place and his future within the battle for Mytica, and of course, I think of his blossoming feelings for Princess Cleo and what that could bring to the table.
Fifth is one of Bowie's songs that was co-written with the late Beatle, John Lennon.  "Fame" fits a number of novels that I could think of, but this one in particular.
"Fame, makes a man take things over
Fame, lets him loose, hard to swallow
Fame, puts you there where things are hollow
Fame"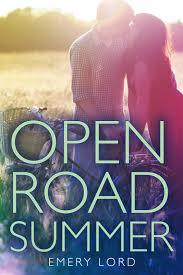 Of course I immediately thought of Emery Lord's country pop star novel, Open Road Summer, when I listened to this song today after hearing of Bowie's passing.  For me this song is for Lilah, because she loses so much in her fame throughout the novel, including someone she loves.  So it is a good fit.
This is probably one of Bowie's more romantic songs, in my opinion, and "Soul Love" is another amazing track from The Rise and Fall of Ziggy Stardust.
"New love – a boy and girl are talking
New words – that only they can share in
New words – a love so strong it tears their hearts
To sleep – through the fleeting hours of morning"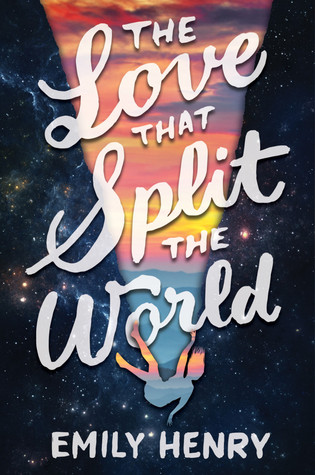 I had to choose Emily Henry's debut novel, The Love that Split the World, when listening to this song again.  It really just made my heart feel all of the emotions that I felt when reading Natalie and Beau's love story.  My review of this book will be up on January 29, so sit tight and listen to "Soul Love" while you wait.
The last song I picked for this post is one of Bowie's most popular, the catchy "Changes" from his album Hunky Dory.
"Don't tell them to grow up and out of it
Ch-ch-ch-ch-Changes
(Turn and face the stranger)
Ch-ch-Changes
Where's your shame
You've left us up to our necks in it
Time may change me
But you can't trace time"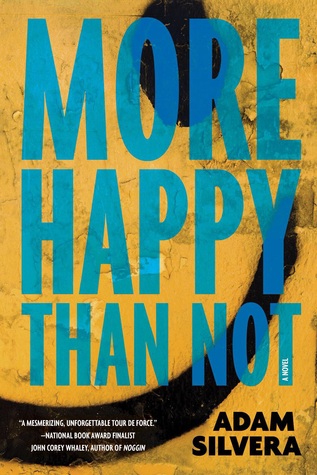 I had to chose Adam Silvera's More Happy than Not for this song, because there are a lot of things going on in Aaron's life and he is going through a lot of change.  He is going through change with the death of his father, his sexuality, and understanding what it really is that makes him happy.
Thank you, David Bowie, for being a constant innovator and a true role model for individuals everywhere.  Thank you for showing that reinvention of self and art is beautiful. Thank you for the music.