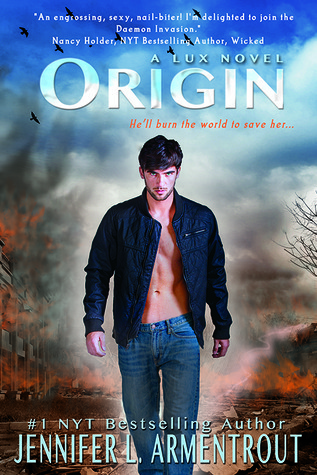 Daemon will do anything to get Katy back.
After the successful but disastrous raid on Mount Weather, he's facing the impossible. Katy is gone. Taken. Everything becomes about finding her. Taking out anyone who stands in his way? Done. Burning down the whole world to save her? Gladly. Exposing his alien race to the world? With pleasure.
All Katy can do is survive.
Surrounded by enemies, the only way she can come out of this is to adapt. After all, there are sides of Daedalus that don't seem entirely crazy, but the group's goals are frightening and the truths they speak even more disturbing. Who are the real bad guys? Daedalus? Mankind? Or the Luxen?
Together, they can face anything.
But the most dangerous foe has been there all along, and when the truths are exposed and the lies come crumbling down, which side will Daemon and Katy be standing on?
And will they even be together?
Now are you not supper happy for listening to me and getting the Lux Consequences book???  So this is the book where stuff starts to get real.  It gets darker and the mood changes from Oh cool an Alien, to Oh man, people are getting hurt.  The POV changes from mostly Katy to mostly Daemon which is nice.  It adds something to the books.  More depth I guess?  Anyway it was a nice change to hear what Daemon was thinking.
I really like Archer, and the whole story about the Origins.  They are super cool, and I was glad Luc had more of a presence in the is book.  Although those children are super creepy!   Its good when you are introduced to new characters in a series so things don't get dull.  And this series is anything but dull.  This book is a thrill a minute and had me on the edge of my seat the entire time.
So I won't give away spoilers but that part towards the end with Daemon and Katy, OMG, so hot then so sweet!  *Fanning my self*  And that ending, lets just say, go ahead and buy the last book right away.  The only thing I didn't really care for was the stuff that happened in Vegas.  I get why it happened I just am a peaceful person and wasn't a fan of all the fighting.  It was still good don't get me wrong, but it wasn't for me.
Love, love, love
5 Bards