Special shout out to Midsummer Contributor, Brittany, for reading and reviewing The Circle!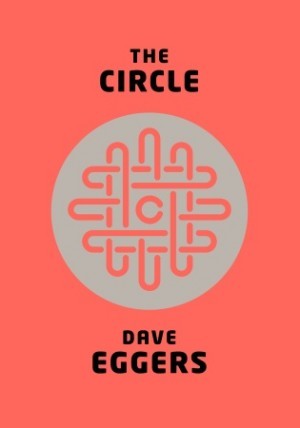 When Mae Holland is hired to work for the Circle, the world's most powerful internet company, she feels she's been given the opportunity of a lifetime. The Circle, run out of a sprawling California campus, links users' personal emails, social media, banking, and purchasing with their universal operating system, resulting in one online identity and a new age of civility and transparency.

As Mae tours the open-plan office spaces, the towering glass dining facilities, the cozy dorms for those who spend nights at work, she is thrilled with the company's modernity and activity. There are parties that last through the night, there are famous musicians playing on the lawn, there are athletic activities and clubs and brunches, and even an aquarium of rare fish retrieved from the Marianas Trench by the CEO.

Mae can't believe her luck, her great fortune to work for the most influential company in America – even as life beyond the campus grows distant, even as a strange encounter with a colleague leaves her shaken, even as her role at the Circle becomes increasingly public. What begins as the captivating story of one woman's ambition and idealism soon becomes a heart-racing novel of suspense, raising questions about memory, history, privacy, democracy, and the limits of human knowledge.
This novel was a friend's choice in our book club.  I was only supposed to read half the novel for our first meeting but I couldn't stop.  I ended up reading the entire book and I LOVED IT.  Yes, I have read books that have a similar storyline (very 1984ish) but I was really able to relate to this specific portrayal. This is my first time reading the author, Dave Eggers, but I will now be looking into more of his work.    
The Circle is a powerful tech company that is slowly taking over….basically everything…the way you shop, the way you interact with others, and even the way the government works.  In my mind I pictured something along the lines of Google or Facebook.  The Cirlce made me question my own presence on social media.  It made me question the power of the internet in general.  It's quite chilling because I could potentially see this as our future.  There were multiple times when I put my book down and just thought, "Holy crap.  This could really happen."  This novel made me ask questions.  What are our limits as a society when it comes to sharing knowledge? Where is the line between innocent curiosity and breaching privacy?  Are we becoming dependent upon instant gratification?  
Some of the ideas and beliefs of the Circlers are just mind blowing.  For instance, if you don't post a picture of yourself surfing in Costa Rica then you are selfish and are denying others the opportunity to be involved in the experience.  Their belief is that everyone is entitled to ALL knowledge and "sharing is caring".  Out of context it seems obviously insane, but Eggers brings you so deep into the Circle that these radical ideas begin to make sense.  It brings forth your true notions on how society and privacy should be constructed.  
Mae is such a wonderfully well written character.  I loved watching her journey in finding her place within the Circle and the unraveling of her humanity.  I'm super pumped because this is going to be a major motion picture with Emma Watson, Tom Hanks, and John Boyega.  It looks SO good!
Eggers does an outstanding job with this novel.  And let me just say, the ending is awesome.  

5 bards