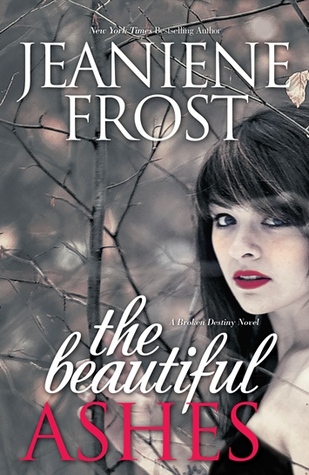 In a world of shadows, anything is possible. Except escaping your fate.
Ever since she was a child, Ivy has been gripped by visions of strange realms just beyond her own. But when her sister goes missing, Ivy discovers the truth is far worse—her hallucinations are real, and her sister is trapped in a parallel realm. And the one person who believes her is the dangerously attractive guy who's bound by an ancient legacy to betray her.
Adrian might have turned his back on those who raised him, but that doesn't mean he can change his fate…no matter how strong a pull he feels toward Ivy. Together they search for the powerful relic that can save her sister, but Adrian knows what Ivy doesn't: that every step brings Ivy closer to the truth about her own destiny, and a war that could doom the world. Sooner or later, it will be Ivy on one side and Adrian on the other. And nothing but ashes in between.
Oh. My. God. LOVE!
First off, I already adore the author and both of her other series she's written. So, I had high hopes going into this book, and she didn't let me down! Writing this book in New Adult format meant there was some adult content but nothing like the adult novels she's written before. New Adult is going to be a great genre to write in and she's leading the way with The Beautiful Ashes. It was fantastic!
I have to admit I was a little shaky on the idea of Angels and Demons battling it out, because I feel it's been done and done, and never different, but Jeaniene delivered a new take of the epic battle of good vs evil. Taking snippets from the Bible and transforming them to something otherworldly gives the reader something to truly think about and say, hey, that really maybe could have happened that way!
Adrian is your typical bad boy, vintage car and all, but under that outward appearance of bad ass, comes a tortured soul that is determined to change his fate. Ivy is going to be that deciding on factor of if his fate can change, While she's determined to change him, she goes through tragedies that leads her to have nothing to lose but everything to gain. That being said, she dives head first into a world she knows nothing about, but is destine to be submerged into.
I loved the characters. The tension and passion between Adrain and Ivy was just enough to make me go, awww, at points and want to smack both of them upside the head at others. Their struggles are believable and their goals are obtainable. The secondary characters give the story life and drive and I felt emotions, good and bad, for every single one of them.
My biggest issue with this book is that it's not even out yet and I want the second to be released so I know what happens next!
5 Bards!